Based on Nobel Prize-Winning Science
Say Goodbye to Wrinkles Forever!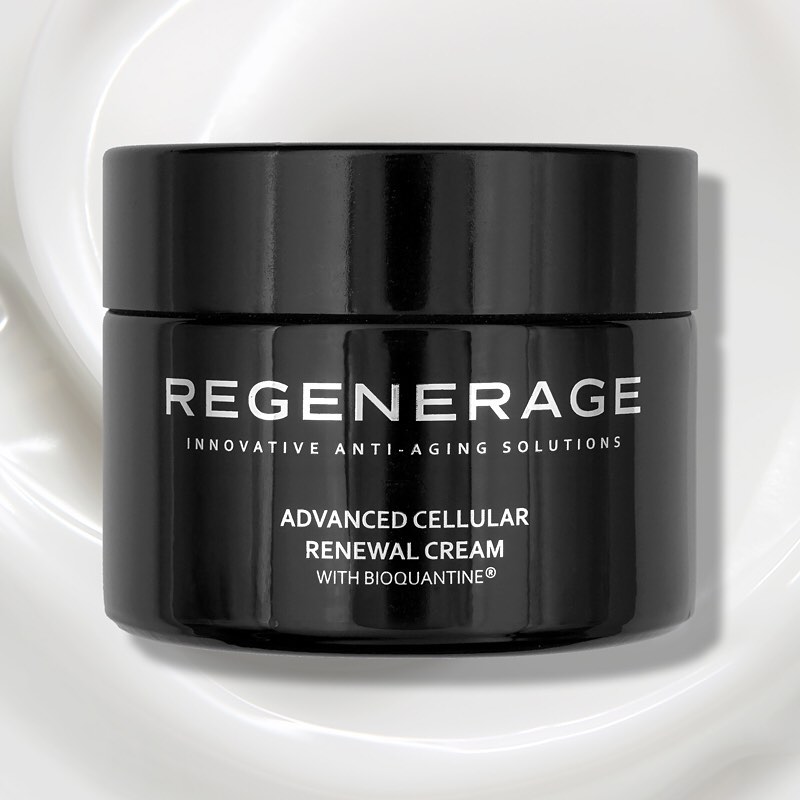 Don't Settle For Less
RESET AND RESTORE YOUR SKIN'S CELLS TO A YOUNGER YOU!
Reverses wrinkles
Reconstructs collagen and elastin fibers
Restores skin structure, elasticity, and firmness
Reduces signs of aging and damage caused by environmental stressors
Permanent results in reduced lines and wrinkles with long-term usage
Paraben & Sulfate Free
Safe for all skin types
Natural Beauty
Proven Anti-Aging Skincare Without a Prescription
Now, you can purchase a skin care product more advanced that those available by prescription! RegenerAge is backed by extensive, publicly available research that "restarts" the age of the cell to a healthier, younger state, providing a younger texture and erasing fine lines and wrinkles with long term use.
Includes different skin healing ingredients such as hyaluronic acid, retinol, DMAE, Vitamins A, C and E, natural proteins, ceramide and Bioquantine that stimulates stem cell multiplication
Molecularly engineered to penetrate every layer of the skin
Most technologically advanced anti-aging product available!
RegenerAge Results
Lasting, natural results!
The Future Is Now. We are interested in turning back biologic time in all 50 trillion cells that make up our bodies. During the research program, we have found the potential to erase the signs of skin wrinkling, stimulate hair growth, and extend the natural lifespan of healthy animals by almost double.
Ira S. Pastor – Chief Science Officer at Regenerage and CEO of Bioquark Inc.
​
Supplement with VivaQuantine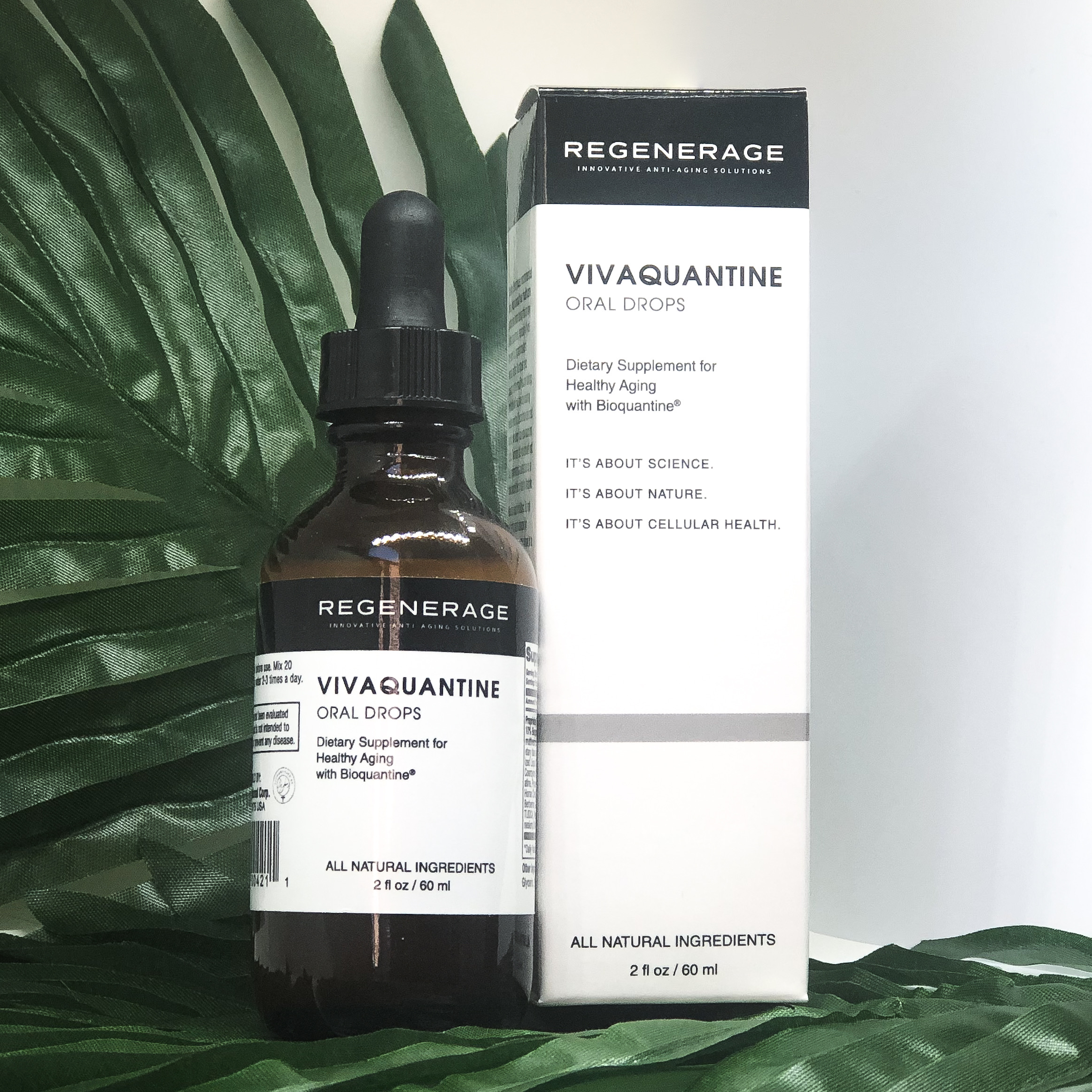 Regenerage turns critical scientific advancements in aging research into health solutions you can access today. Regenerage is a life sciences company with over a decade of specialized scientific research into developing biologic products for health issues, including the repair and regeneration of organs and tissues, as well as for reversion of degenerative diseases. The aim of helping people live longer and healthier. Our supplements are formulated by a team of doctors, scientists, health specialists and health care experts, strictly delivering industry-best products.
Bioquantine
This "fountain of youth" is natural to human skin and works on a cellular level, not just the top layers of the epidermis. It signals cells to boost collagen and elastin production to maintain healthy, dense, and youthful skin.
RegenerAge Advanced Facial Cream
Contains Bioquantine. Feel the difference in 27 seconds and see the difference with regular use! Guaranteed.
Use VivaQuantine regularly with Facial Cream to amplify results!
Vivaquantine Anti-Aging Supplement
Includes Bioquantine and promotes healthy aging and immune system support
Diabazone
Includes Bioquantine and balances glucose levels and improves mood and energy
Supports Optimal Pancreatic Function
Diabazone
Diabazone is 100% natural, with 36 natural ingredients to balance glucose levels, mood and energy! Poor pancreatic function leads to high blood sugar levels, which, in turn, can steal your energy, make you age faster, and even lead to serious illnesses that can shorten your life span. Diabazone includes Bioquantine, an innovative supplement that resets the cells to a younger version of you!